Crime & Thrillers Weekend
20 - 22 April 2018
2018 Booking Form available here (in Word) and here (as pdf)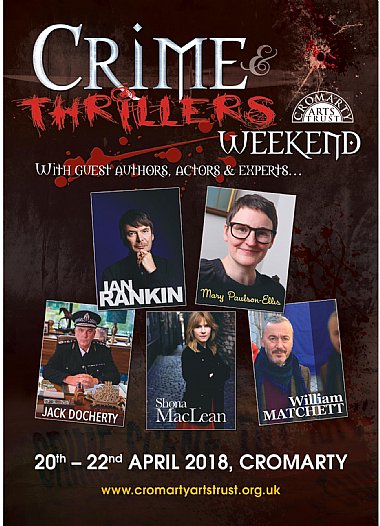 A weekend of talks, book signings, Q&A sessions, writing workshops, movie night and spectacular Gala Night entertainment, with more to be revealed! Join us in the picturesque, coastal village of Cromarty for a weekend to remember.
With guest authors, actors and experts...see below for individual events.
You can book each individual element listed below and on the booking form (see top of page) OR sign up for our Residential Weekend Ticket that includes EVERYTHING, plus a delicious, two course dinner with wine at the Old Brewery.