The Stables Studio Artists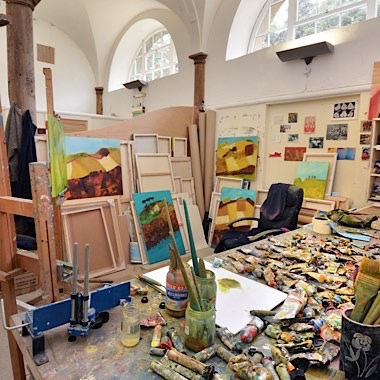 We have a number of permanent users of the Stables facilities, including local artists who occupy the downstairs studios, the local arts society who rent the gallery space for events and the Cromarty Group who hold their annual exhibition in August each year.
Early in 2002 the Cromarty Arts Trust were wondering how best to take the future of the stables forward. Following a visit from an inspirational octogenarian sculptor with a "just do it" attitude, they took a leap in the dark and adapted the stalls area in the Stables to become individual studio spaces for local artists: a rare commodity in the Highlands of Scotland. We then advertised the spaces for a contribution towards the running costs of the building, and held our breath wondering if the initiative would take off. Six people immediately applied, and the Stables Studios were born!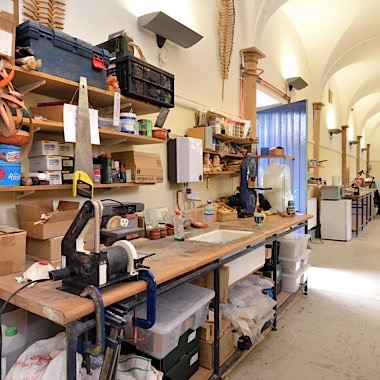 Since then we have made room for a seventh artist, and over the years, 10 local artists have been given the space to work, at an affordable cost to help bridge the gap between semi-professional to professional status. Our seventh 'bay' space is mostly kept clear for those taking Residencies with us or others seeking a very temporary working space at short notice, for instance.
Many of the artists have collaborated on exhibitions both here, elsewhere in the Highlands, Scotland and the UK (and some overseas). The Studio Artists also benefit from our visiting Artists in Residence, who in turn have appreciated the presence and camaraderie of the Studio Artists.
The Current Studio Artists:
Michelle Knight
Kathleen Madigan