Artists in Residence and Cromarty Arts Trust projects in the recent past mean that we have some beautiful books which can be purchased from the Trust.
Please have a look at the Publications page for more information.
'Hugh Miller in Context'
'Celebrating the Life and Times of Hugh Miller: Scotland in the Early 19th Century'.
'Cromarty' Geir Egil Bergjord.
'Freedom Bound' Margot Henderson.
Email: info@cromartyartstrust.co.uk
RESIDENCIES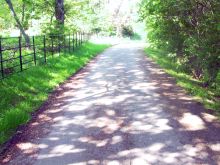 "My residency was an enriching experience on many levels, especially in terms of my creative development. Such an opportunity to be released from the everyday concerns of one's life is not to be underestimated in terms of it's value, and Cromarty is, I have found, a very lovely setting in which to be so released."
Brigid Collins
2004
the RATIONALE
Cromarty is a unique and beautiful place, used (since it's time as a prominent seaport) to significant numbers of visiting people, and with an unusual number of preserved Georgian merchant houses and fishermen's cottages. From its heyday the town experienced a sharp decline, although it had periods of relative prosperity including the brief establishment of an oil rig manufacturing base at Nigg Bay across the water. One distant legacy of that time is the use of the Firth by Oil Firms berthing Rigs for repair and maintenance. The sight of these Rigs marching up the Firth with the hills of the West behind them is a striking and unforgettable image and one which has inspired artists and film-makers alike.
In 1992 the Cromarty Arts Trust secured funding to restore and convert what was then a derelict Grade A listed Stable building above the town into an arts hub. It now provides 7 artists' studios, in the magnificent plaster vaulted ground floor old stables, a large first floor gallery and event venue, a dark room, an exterior glass work studio, and a small but very attractive flat which is used by the Trust as the base for visiting artists.
Over the years we have built up an artists in residence programme, which has gained a reputation for providing an inspirational setting for many people to find space away from the hurly burly of life, and concentrate on nurturing their creativity. To date we have played host to a Tapestry Weaver, a silversmith, an illustrator, two photographers, a book binder, two traditional musicians, a stone letter carver, and five painters! In return for their stay in Cromarty, the artists either leave a piece of work behind, or provide some kind of community event, talk, or workshop for the benefit of the local community. We have built up, over the years, a legacy of great memories, inspiring occasions, and a number of beautiful pieces of work.
the RESIDENCY HISTORY
The Cromarty Arts Trust's first resident artist was silversmith Michael Murray. He was a master silversmith and over his long career he made commissions for Coventry and Guildford Cathedrals and Westminster Abbey. He loved teaching, and demonstrating how with nothing more than a log and a hammer, anything from discs of silver to old saucepan lids could be beaten into bowls, animals or dolphins. As an artist in residence in Cromarty in 1995 and '96 his door was always open for passers-by to watch or pick up a hammer.
In 2000 The Arts Trust commissioned Fiona Hutchison, tapestry artist to work with the children at the prizewinning Cromarty East Hall childcare centre. Fiona and the children collaborated to produce a stunning wall hanging.
To commemorate the bi-centenary of Hugh Miller's birth in 2002 the Cromarty Arts Trust raised £18000 to commission the esteemed stone letter carver Richard Kindersley to carve a moving text written by Miller after having witnessed the Highland emigrants on the ships leaving Scotland for a new world. The stone now stands on the Links in Cromarty, and is a fitting and eloquent tribute to Hugh Miller, and a piece of public art of which the Trust is very proud.
2002 also saw a joint residency for Alasdair Wallace, 2001 winner of the Nobel Grossart Painting Prize, and Abigail MacLellan a previous winner of the prestigious Morrison Scottish Portrait Award. Both Wallace and MacLellan were enthralled by the richness of landscape and wildlife around Cromarty and produced paintings of simplicity and beauty reflecting their time here.
Other residencies have been enthusiastically received by the public as well as artists – Jessica Wolfson and Shane Connelly ran an immensely successful puppet workshop at Cromarty Primary
Traditional musicians Aidan O'Rourke and Alyth MacCormack's workshops generated enthusiastic feedback.
Matthew Hammond's talk to other local photographers sparked lively and useful debate about documentary photography.
Cathy Richmond used her skills as art tutor at the School of Art in Glasgow to impart to a local art group curating considerations for their forthcoming exhibition.
Painter Craig Peacock and Photographer Christina MacBride together with Cathy Richmond held a joint show of the work they produced during their residencies at the Compass Gallery in Glasgow in May 2004.
Most importantly, all of the past artists in residence have testified that they themselves gained an enormous amount from being given free reign to be creative in a supportive and visually stimulating environment. Many who have been here have returned, and we consistently receive enquiries from artists, who have heard from contemporaries what an enriching experience the Cromarty Residency can be.
the STUDENT PRIZE
This is a prize awarded to the most promising young graduate from one of the Scottish Art Colleges. The person could be an artist working in any medium, from drawing and painting, photography, sculpture, film. It is expected that this award will rapidly become extremely prestigious, and we have had very positive discussions with the Scottish Art Schools about the practicalities of administrating this prize.
the MUSIC RESIDENCY
In 2004, traditional musicians Aidan O'Rourke and Alyth McCormack came to Cromarty for our first musician's residency. It was immensely successful. The acoustics in the building are fantastic, and Aidan wrote and recorded numerous fiddle tunes. In addition to this they each held a workshop for local people which went down extremely well. The trust has also had enquiries from classical musicians, jazz and modern contemporary musicians.
the INTERNATIONAL ARTIST
In July 2005 Sergej Andreevski, a Macedonian painter came to the UK for the first time, having exhibited and had residencies in Germany, Denmark, Greece, the USA, Australia and many other places. He is the first International artist in Residence the Cromarty Arts Trust have had, and there will be many positive spin offs for the town, and the wider community. We would like this to be the first of many International Residencies, and we believe that the demand and competition will be high. It is to be expected that the artist will provide an open forum on their work or an aspect of their work to the artistic and general community of the Highlands. Contact and experiences like these are rare in the Highlands and would be of immense benefit to the cultural atmosphere here.